UK will have its hottest June on record
Author: Press Office
13:48 (UTC+1) on Tue 27 Jun 2023
June 2023 is on track to be the hottest June on record in a series which goes back to 1884.
While the forecast for the next few days shows an unsettled picture with temperatures closer to average, this won't be enough to prevent June 2023 being provisionally the UK's hottest June on record, beating the previous record set in 1940, as well as June 1976 (part of the well-known summer of 1976), which is currently the second warmest June on record.
The Met Office's Mike Kendon said: "With only a few days of near-average temperatures forecast for the remainder of the month, overall this June will turn out to be provisionally the hottest June on record for the UK for both mean and average maximum temperature.
"Meteorologically, June started with high pressure over the UK bringing often settled and dry conditions with plenty of sunshine. Once that high pressure subsided, warm, humid air took charge over the UK, with 32.2C the highest temperature recorded so far this month and high temperatures for the vast majority of the UK.
"What has been particularly unusual is the persistent warmth for much of the month, with temperatures reaching 25C widely for at least a fortnight, and at times 28 to 30C – whereas we would more typically expect maximum temperatures in the high teens or low 20s at this time of year."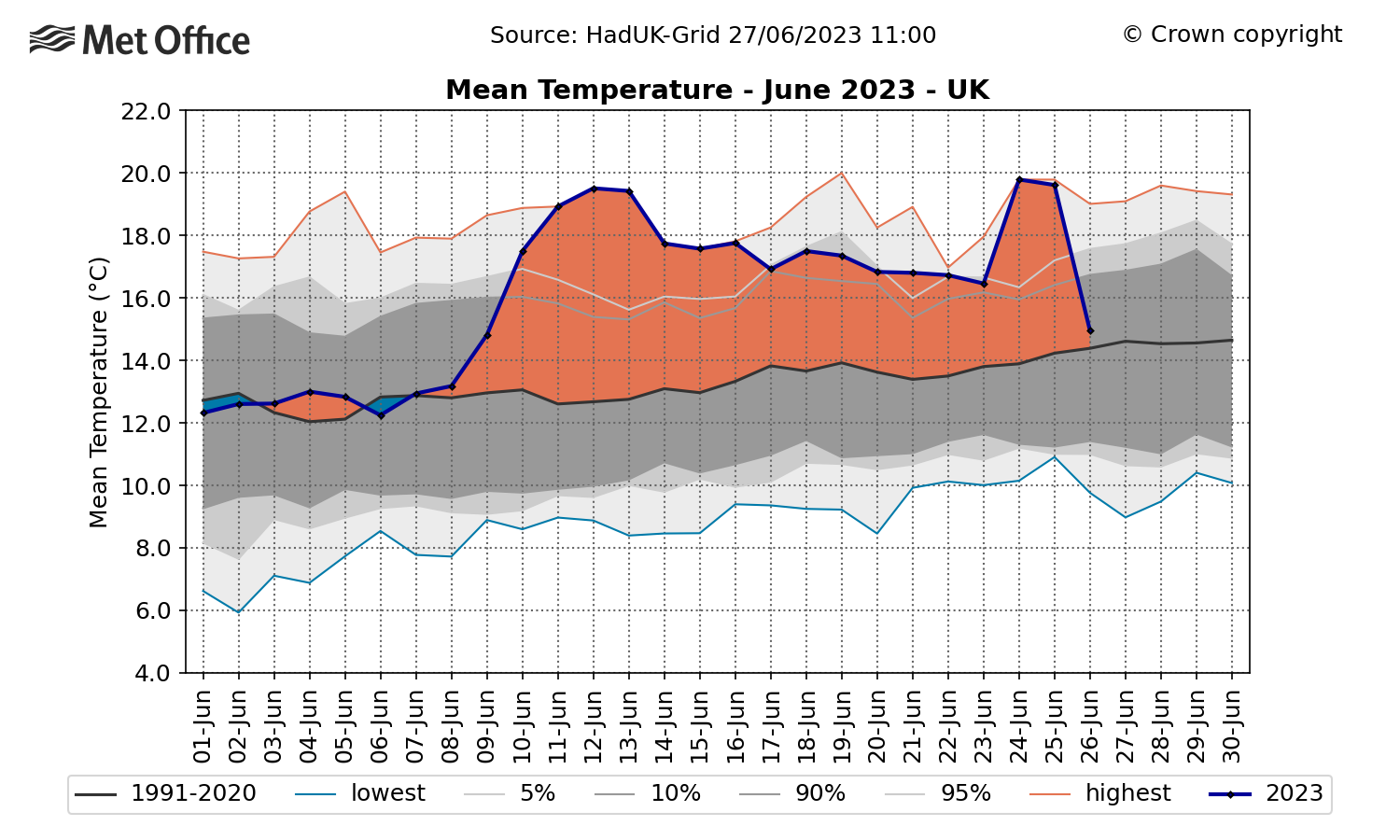 The above graph shows June 2023's UK average daily temperatures compared to average for each day of the month so far (data up to 26 June).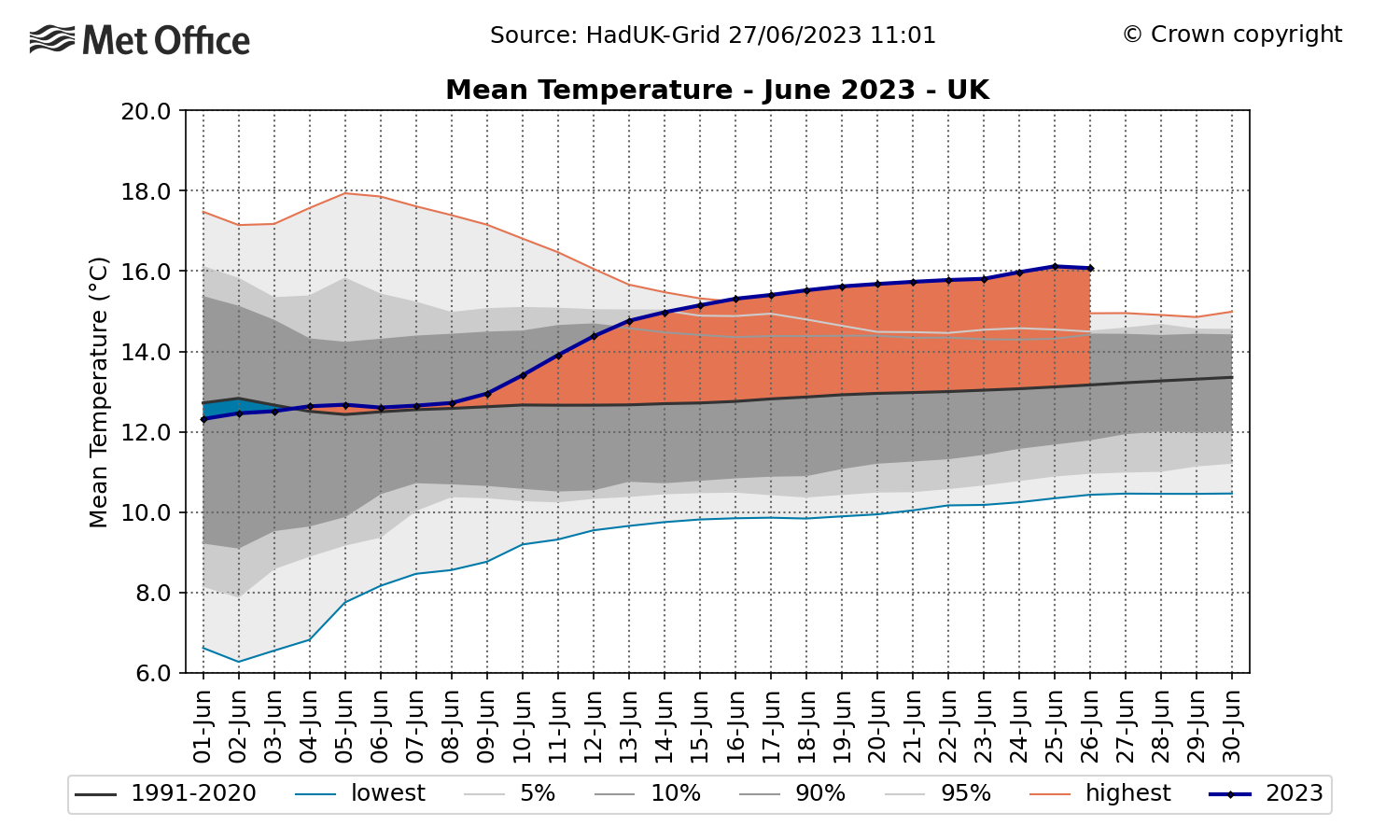 The above graph shows accumulated daily values for UK mean temperature in June 2023 so far. 
Provisional confirmation of June 2023's position in the weather and climate records will be published on Monday 3 July, including confirmation on any provisional records for other regions of the UK. This will include provisional rainfall and sunshine data for the full month.
What impact has climate change had?
Climate change increases the frequency of hotter, drier summer weather and the chances of record-breaking high temperatures for the UK.
Mike continued: "While the UK has always had periods of warm weather, what climate change does is increase the frequency and intensity of these warm weather events, increasing the likelihood of high temperature records being broken, like we saw for 2022's annual temperature for the UK.
"It is particularly telling that of the 12 months of the year, for UK average maximum temperature the records for the warmest months include 2019 (February), 2018 (May), 2015 (December), 2012 (March), 2011 (April), 2011 (November), 2006 (July) and now 2023 (June). Statistics such as this clearly tell us of the changing nature of the UK's climate and how it is particularly affecting extremes."