Emma Corrigan MSc, NATS Operations manager
Emma leads the Met Office's onsite meteorological team at NATS, the UK's main air navigation service provider, to help minimise weather-related disruption.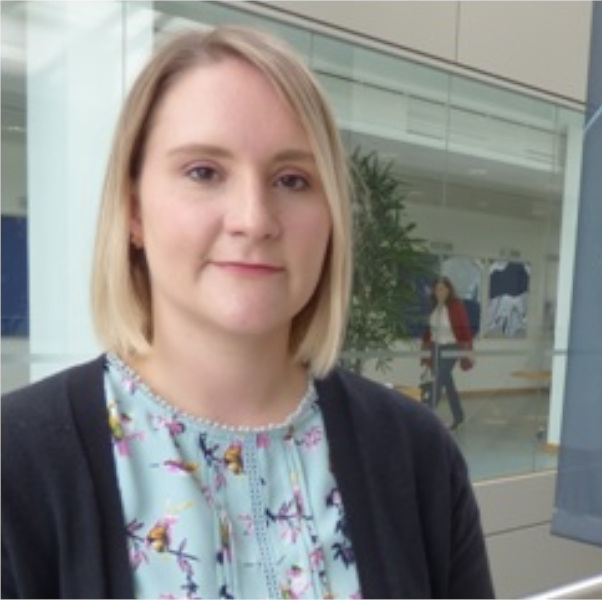 Area of expertise
Aviation
Air traffic management
Airport and airline operations
Current Activities
Emma has been Met Office NATS Operations Manager since 2017, leading a team of six Senior operational meteorologists based at NATS' Swanwick Control Centre. She works with key decision-making operational staff and executive management to develop and deliver a tailored onsite Meteorological Advisory service. She also collaborates with the Met Office Science and Business teams to improve overall forecast capability.
Career background
Emma joined the Met Office's HQ Operations Centre in Exeter in 2011 as an operational meteorologist. For five years, she delivered weather forecasts and provided meteorological support to a wide range of customers including utility and energy companies, as well as answering press calls, taking part in radio interviews and presenting videos. She also assisted the Met Office Chief and Deputy Chief Meteorologists, with the Quality Assurance of weather forecasts.
In 2014, she was promoted to senior aviation meteorologist. She worked onsite with the teams at NATS, easyJet and Gatwick Airport, providing weather forecasts tailored to specific operations and customer requirements, aimed at mitigating against disruptive weather events.
Emma was promoted again in 2017, becoming Met Office NATS Operations manager.
External recognition
Emma obtained a Qualification and Credit Framework (QCF) Level 5 Diploma in Meteorological Forecasting in 2012.
She also holds the World Meteorological Organization (WMO)'s Aeronautical Meteorological Forecasters (AMF) accreditation.