Met Office Hadley Centre for Climate Science and Services
The Met Office Hadley Centre is one of the UK's foremost climate change research centres.
Our aim is to provide climate science and services to people and organisations, so they can make better decisions to stay safe and thrive. We do this by working with partners around the globe, carrying out world leading research.
Our research has many purposes, including:
Monitoring changes to the climate
Determining the cause of these changes
Developing services with end-users to find effective approaches to manage climate risk
Since our foundation in 1990, the Met Office Hadley Centre has been recognised as a global partner of choice for climate science and services.
Our scientists have worked with international researchers from over 1,700 institutions across 138 countries.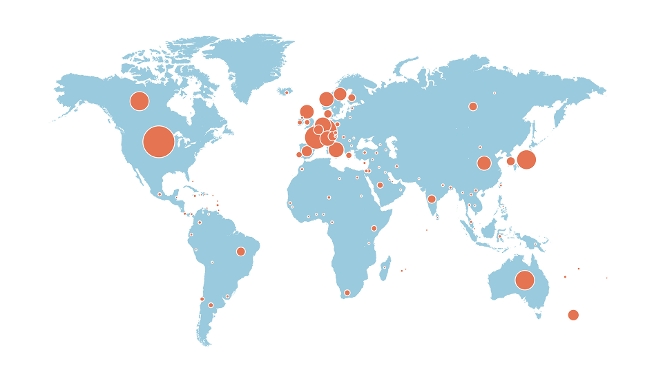 Met Office Hadley Centre contributions
The Met Office Hadley Centre has been at the forefront of climate research by:
Contributing to all six Assessment Reports by the Intergovernmental Panel on Climate Change (IPCC). We contributed 2 lead authors, 2 coordinating lead authors, and 1 review editor in the latest report, AR6.
Producing more than 2,200 peer-reviewed articles in scientific literature since 1990. These articles have appeared across 200 different journals and have almost 200,000 citations.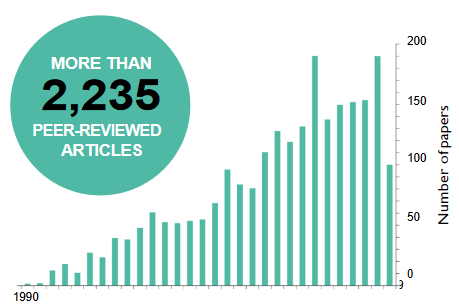 Met Office Hadley Centre aims
The main aims of the Met Office Hadley Centre are to:
Monitor global and national changes to the climate
Understand physical, chemical and biological processes within the climate system
Develop state-of-the-art computer models to represent these processes
Find the causes of recent changes in climate and extreme weather events
Use models to simulate the differences between global and regional climates, and the changes seen over previous and coming centuries
Undertake scientifically excellent climate research that benefits the UK climate science base
Serve the needs of UK government by providing policy-relevant scientific evidence and advice
Met Office Hadley Centre programmes
The Met Office Hadley Centre has many different projects and programmes:
This is a climate research programme. It is funded by the Department for Business, Energy and Industrial Strategy (BEIS) with input from other Government Departments.
The Met Office Hadley Centre Climate Programme delivers scientifically excellent research. This benefits UK climate science and supports the development of core UK climate science infrastructure.
This programme comprises projects that develop partnerships across the globe. We harness UK scientific expertise to help strengthen the resilience of communities that are vulnerable to weather and climate variability.
The UK government's Newton Fund supports this programme.
The Met Office is working with UK Research and Innovation (UKRI) to deliver three programmes funded through the Strategic Priorities Fund.